Warning (512): _cake_core_ cache was unable to write 'cake_dev_en-us' to File cache [CORE/Cake/Cache/Cache.php, line 323]
Warning (512): _cake_model_ cache was unable to write 'default_summaryt_summary_list' to File cache [CORE/Cake/Cache/Cache.php, line 323]
Warning (512): _cake_model_ cache was unable to write 'default_summaryt_summary_list' to File cache [CORE/Cake/Cache/Cache.php, line 323]
Warning (512): _cake_model_ cache was unable to write 'default_summaryt_summary_site_settings' to File cache [CORE/Cake/Cache/Cache.php, line 323]
Warning (512): _cake_model_ cache was unable to write 'default_summaryt_summary_site_settings' to File cache [CORE/Cake/Cache/Cache.php, line 323]
Warning (512): _cake_model_ cache was unable to write 'default_summaryt_summary_my_items' to File cache [CORE/Cake/Cache/Cache.php, line 323]
Warning (512): _cake_model_ cache was unable to write 'default_summaryt_summary_my_items' to File cache [CORE/Cake/Cache/Cache.php, line 323]
Warning (512): _cake_model_ cache was unable to write 'default_summaryt_summary_user_masters' to File cache [CORE/Cake/Cache/Cache.php, line 323]
Warning (512): _cake_model_ cache was unable to write 'default_summaryt_summary_user_masters' to File cache [CORE/Cake/Cache/Cache.php, line 323]
Warning (512): _cake_model_ cache was unable to write 'default_summaryt_summary_property_categories' to File cache [CORE/Cake/Cache/Cache.php, line 323]
Warning (512): _cake_model_ cache was unable to write 'default_summaryt_summary_property_categories' to File cache [CORE/Cake/Cache/Cache.php, line 323]
Warning (512): _cake_model_ cache was unable to write 'default_summaryt_summary_clients' to File cache [CORE/Cake/Cache/Cache.php, line 323]
Warning (512): _cake_model_ cache was unable to write 'default_summaryt_summary_clients' to File cache [CORE/Cake/Cache/Cache.php, line 323]
Warning (512): _cake_model_ cache was unable to write 'default_summaryt_summary_languages' to File cache [CORE/Cake/Cache/Cache.php, line 323]
Warning (512): _cake_model_ cache was unable to write 'default_summaryt_summary_languages' to File cache [CORE/Cake/Cache/Cache.php, line 323]
Warning (512): _cake_model_ cache was unable to write 'default_summaryt_summary_my_item_keywords' to File cache [CORE/Cake/Cache/Cache.php, line 323]
Warning (512): _cake_model_ cache was unable to write 'default_summaryt_summary_my_item_keywords' to File cache [CORE/Cake/Cache/Cache.php, line 323]
Warning (512): _cake_model_ cache was unable to write 'default_summaryt_summary_board_item_relations' to File cache [CORE/Cake/Cache/Cache.php, line 323]
Warning (512): _cake_model_ cache was unable to write 'default_summaryt_summary_board_item_relations' to File cache [CORE/Cake/Cache/Cache.php, line 323]
Warning (512): _cake_model_ cache was unable to write 'default_summaryt_summary_summybox_boards' to File cache [CORE/Cake/Cache/Cache.php, line 323]
Warning (512): _cake_model_ cache was unable to write 'default_summaryt_summary_summybox_boards' to File cache [CORE/Cake/Cache/Cache.php, line 323]
Our Summy for:
10 Trends that are reshaping Hotel Guest Experience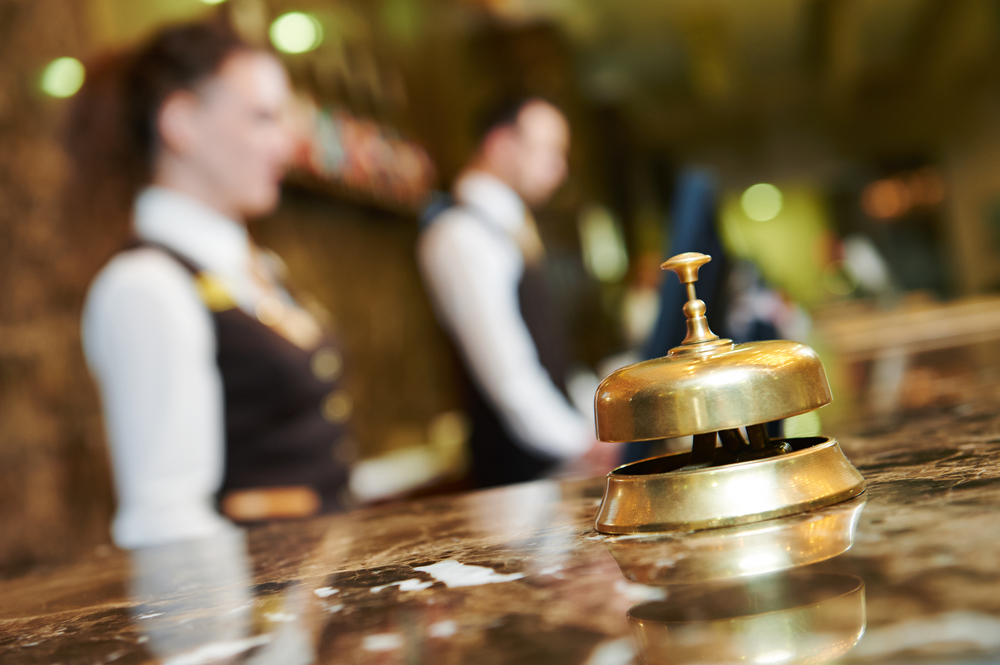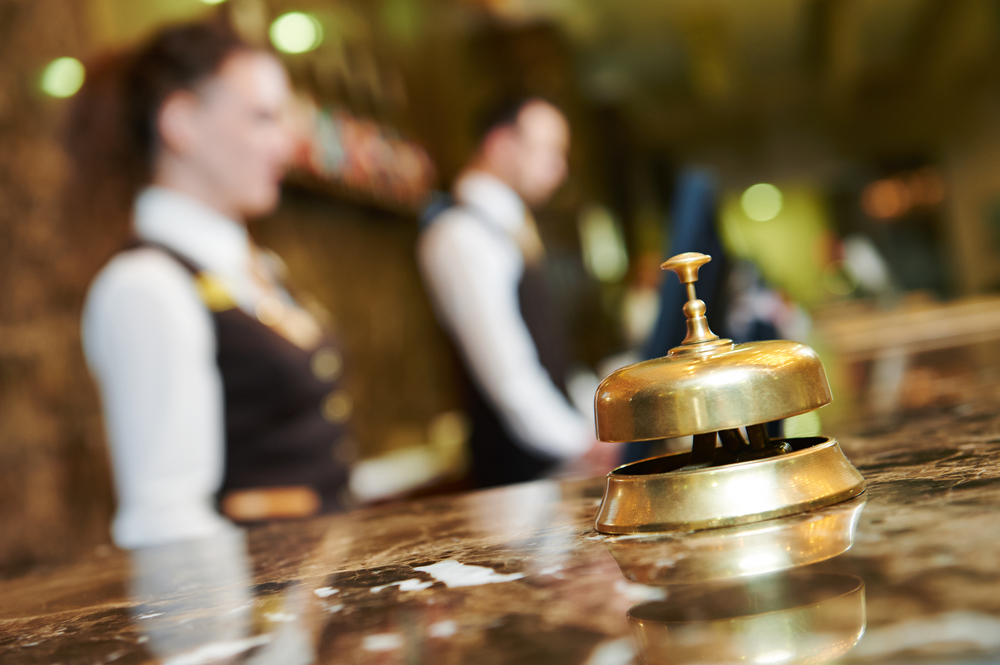 We know that hotels of today aren't like before; however, what are the big trends and how can we implement them?

One of the biggest trends in today's hotels is the integration of technology in order to enhance the guest experience. This includes everything from before to after your hotel stay.
For example, one of the biggest things visitors want to know before even booking a hotel room is how does it look? Previously, this meant simple 2D pictures. Unfortunately, you can only show so much. Today, many hotels are including augmented or virtual reality tours of hotel rooms and spaces, so that potential guest can get a true feel of the place before booking.
Building on this technological approach, sometimes pictures might not be enough. Therefore, many hotels also include chatbots to help provide around the clock service to potential customers. They are there all the time to help answer any questions that you might have about the hotel.
Our society has become independent on smartphones and apps. Once you have decided on booking a hotel room, there are plenty of specialized apps to help you do so. For example, Hotel Tonight is a great app that can help you find cheap and nice last minute hotel deals all over the world.
Once, your customer has booked their rooms online, you want to make their stay as enjoyable as possible. One of the biggest things that can negatively affect a customer's experience is waiting in line. Therefore, many hotels have included mobile check-in and check-out. Not only does this reduce waiting time, it also give guests the option to easily select add-ons such as late check-out.
Now that you got guests in your hotel, you want to provide them with the best experience possible. Many hotels are doing this through the implementation of technology in the room. For example, hotels such as the Cosmopolitan in Las Vegas has an AI concierge service that can help guests make reservations, provide them with menus, and even make suggestions on fun things to do. Additionally, rooms are quickly become "smart" with devices such as Alexa so that we can easily control temperature with our voice. Lastly, hotels are using data in order to better personalize guests' experience. For example, say you stay at a hotel a couple times. Each time you stay you ask for extra pillows and towels. Using this data, the next time you stay at the hotel, your extra pillows and towels will already be waiting for you in your room!
Hotels have also taking a page out of the airlines' book by including subscription based hotel perks. Now they also offer rewards for the more money you spend with them.
Hotels have also invested in technology to make employees safer. By doing so, they make the hotel safer in turn. Some of this technology includes goelocating in order to exactly pinpoint where employees are in the hotel. This means if something goes wrong, they are better able to help you.
Lastly, getting away from technology, hotels have realized that a one size fits all approach doesn't work with guests anymore. Rather, they have focused on decorating hotels in order to give guests a better feel of the local area.
Warning (512): _cake_core_ cache was unable to write 'file_map' to File cache [CORE/Cake/Cache/Cache.php, line 323]
Warning (512): _cake_core_ cache was unable to write 'method_cache' to File cache [CORE/Cake/Cache/Cache.php, line 323]