Warning (512): _cake_core_ cache was unable to write 'cake_dev_en-us' to File cache [CORE/Cake/Cache/Cache.php, line 323]
Warning (512): _cake_model_ cache was unable to write 'default_summaryt_summary_list' to File cache [CORE/Cake/Cache/Cache.php, line 323]
Warning (512): _cake_model_ cache was unable to write 'default_summaryt_summary_list' to File cache [CORE/Cake/Cache/Cache.php, line 323]
Warning (512): _cake_model_ cache was unable to write 'default_summaryt_summary_site_settings' to File cache [CORE/Cake/Cache/Cache.php, line 323]
Warning (512): _cake_model_ cache was unable to write 'default_summaryt_summary_site_settings' to File cache [CORE/Cake/Cache/Cache.php, line 323]
Warning (512): _cake_model_ cache was unable to write 'default_summaryt_summary_my_items' to File cache [CORE/Cake/Cache/Cache.php, line 323]
Warning (512): _cake_model_ cache was unable to write 'default_summaryt_summary_my_items' to File cache [CORE/Cake/Cache/Cache.php, line 323]
Warning (512): _cake_model_ cache was unable to write 'default_summaryt_summary_user_masters' to File cache [CORE/Cake/Cache/Cache.php, line 323]
Warning (512): _cake_model_ cache was unable to write 'default_summaryt_summary_user_masters' to File cache [CORE/Cake/Cache/Cache.php, line 323]
Warning (512): _cake_model_ cache was unable to write 'default_summaryt_summary_property_categories' to File cache [CORE/Cake/Cache/Cache.php, line 323]
Warning (512): _cake_model_ cache was unable to write 'default_summaryt_summary_property_categories' to File cache [CORE/Cake/Cache/Cache.php, line 323]
Warning (512): _cake_model_ cache was unable to write 'default_summaryt_summary_clients' to File cache [CORE/Cake/Cache/Cache.php, line 323]
Warning (512): _cake_model_ cache was unable to write 'default_summaryt_summary_clients' to File cache [CORE/Cake/Cache/Cache.php, line 323]
Warning (512): _cake_model_ cache was unable to write 'default_summaryt_summary_languages' to File cache [CORE/Cake/Cache/Cache.php, line 323]
Warning (512): _cake_model_ cache was unable to write 'default_summaryt_summary_languages' to File cache [CORE/Cake/Cache/Cache.php, line 323]
Warning (512): _cake_model_ cache was unable to write 'default_summaryt_summary_my_item_keywords' to File cache [CORE/Cake/Cache/Cache.php, line 323]
Warning (512): _cake_model_ cache was unable to write 'default_summaryt_summary_my_item_keywords' to File cache [CORE/Cake/Cache/Cache.php, line 323]
Warning (512): _cake_model_ cache was unable to write 'default_summaryt_summary_board_item_relations' to File cache [CORE/Cake/Cache/Cache.php, line 323]
Warning (512): _cake_model_ cache was unable to write 'default_summaryt_summary_board_item_relations' to File cache [CORE/Cake/Cache/Cache.php, line 323]
Warning (512): _cake_model_ cache was unable to write 'default_summaryt_summary_summybox_boards' to File cache [CORE/Cake/Cache/Cache.php, line 323]
Warning (512): _cake_model_ cache was unable to write 'default_summaryt_summary_summybox_boards' to File cache [CORE/Cake/Cache/Cache.php, line 323]
Our Summy for:
What Are Hotel Guests' Expectations in 2019?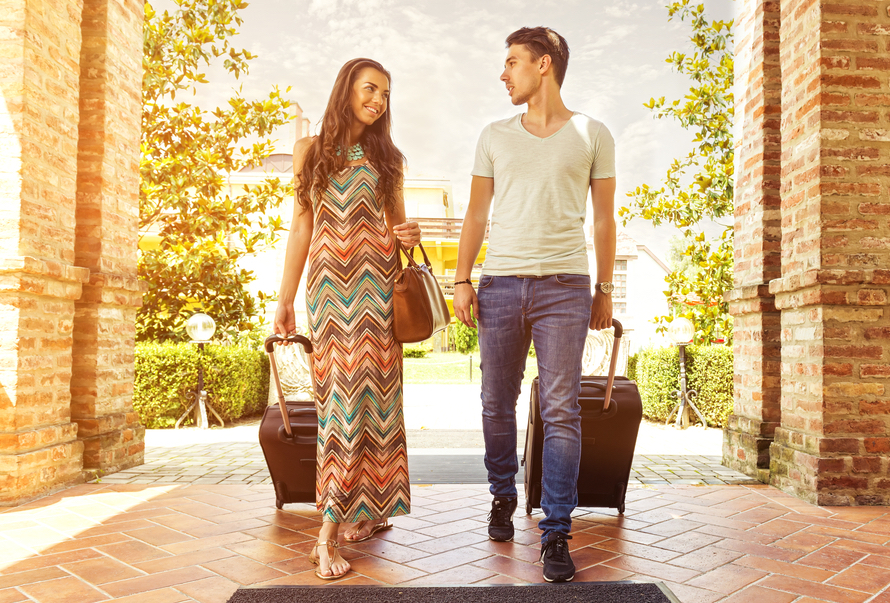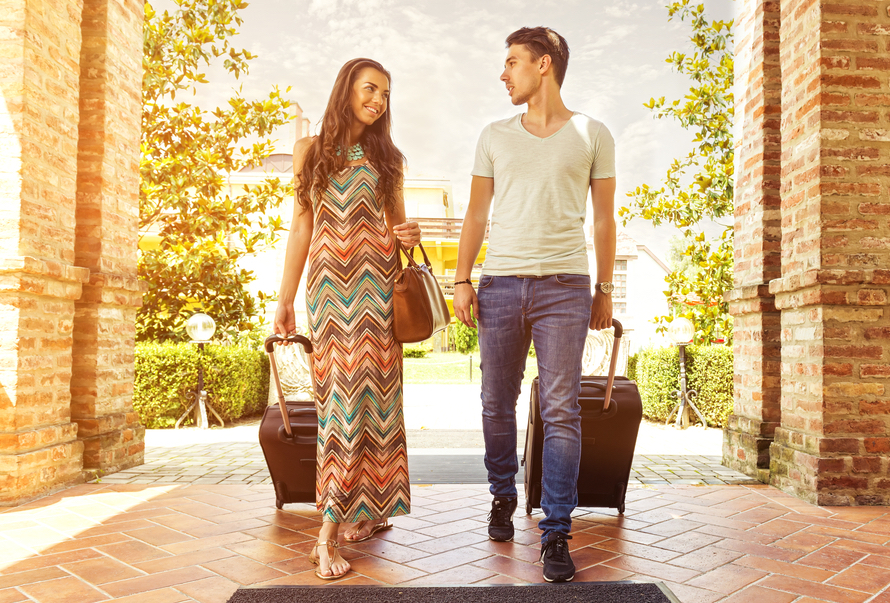 Hotel guests are always demanding for more and it can make it hard to keep up; however, in 2019, what are the biggest things that they are looking for when staying at your hotel?
Hotel guests expect a lot of things when staying at a hotel. One of the most important things is their hotel amenities.
While it is currently the trend to provide your guests with all of the latest technological gadgets in their rooms in order to make their experiences as personalized as possible, it is important to not forget to cover the basics first. In fact, according to a 2018 Cornell University study, the most used hotel amenities as actually the iron, safe, hairdryer, television, complimentary toiletries, and closet.
However, it is important to not forget technology, especially with the market penetration of smartphones. According to an Openkey survey, 98% of guests expect high-speed internet, 88% expect charging ports for their device, and 50% even expect their phone to be their room key!
With regards to the booking experience, guests expect that it is extremely personalized. For example, they expect you to anticipate what they need based off of their previous stays. However, at the same time, they are afraid of providing too much personal information. This means that you need to be very transparent about how you handle their data.
Additionally, metasearch is becoming very important. In fact, 73% of travelers are using it in order to find and make bookings. According to Phocuswright, 2/3 of hotels get direct booking due to metasearch. Therefore, as a hotel, you need to take advantage of it by optimizing your profile in order to pique potential customers' interest.
The booking experience is also very important as it offers you a great chance to inspire potential guests. According to an Expedia survey, most travelers are often choosing from multiple destinations for their future vacation plans and need some inspiration as to which one to choose. A great way to do this is by not just advertising your hotel, but to advertise the location with beautiful pictures so that they can see all the great things to do and see during their stay.
Once you have the guests at your location, it doesn't mean you should stop. In fact, it is very important to give them a great experience. A great way to do this is by providing an authentic local experience. You can do this by not only showing the destinations with local guides and taking them on the local culinary tour but by also decorating their rooms with a local flavor.
While it might seem strange, one of the greatest ways to make your guests' experience great is by making them feel like they are at home with services such as Netflix and appliances such as in-room coffee makers.
Guests also look at a hotel's reputation as a deciding factor as to whether or not to stay there. They tend to get this by reading reviews from other guests. In fact, 97% of millennials share photos and videos of their travel experience. Therefore, it is important that you make it as easy as possible for them to get their Instagram worth pictures.

However, more than just pictures, guests are also looking for hotels that are environmentally conscious. So make sure to highlight things such as your renewable energy initiatives and recycling programs.
Warning (512): _cake_core_ cache was unable to write 'file_map' to File cache [CORE/Cake/Cache/Cache.php, line 323]
Warning (512): _cake_core_ cache was unable to write 'method_cache' to File cache [CORE/Cake/Cache/Cache.php, line 323]