Is it possible to use crowdsourcing to build a product team?
Being a true believer in crowdsourcing and having worked with more than 150 professionals from all over the world over the last decade, I often find myself mentoring others about crowdsourcing methods and techniques.
Finding a professional for a short task may seem pretty trivial, but most people can't seem to wrap their heads around how to make use of crowdsourcing platforms to find the right hires who can work with them on a long-term basis. Is it possible to build your product team around that? Sure it is. Let me show you how.
Building a business plan
Over the past few weeks I have been looking for help writing up a business development, strategy and marketing plan for Summurai – our content summarization and narration platform.
This is not something you would normally associate with hiring someone from the other side of the world, but I was thinking differently. I thought that by recruiting several different professionals, I could get a younger and fresher big picture of how to market my product.
Defining the project
So I launched a project on a leading online crowdsourcing platform. The project was very carefully worded: "I will tell you everything about the platform I am building, and you will prepare a five-page marketing/business development/growth plan for it." I explained that my intention was to recruit four professionals simultaneously, and pay each of them a defined fee, while I would reward the writer of the best of the four plans by doubling their fee.
This price brings in a very specific type of people: young, motivated and eager to prove themselves. Precisely the sort of professionals whose input I was after.
How I explained the project
Giving an overview of my product seemed like a lot of work, and honestly, I wasn't in the mood to put in much effort into it, so I just turned on my webcam and explained everything about the product out of my living room. I also added a fifteen-minute video where I gave a tour of the website and its underlying infrastructure, explaining literally everything there was to know about it.
Who did I recruit?
It only took a few hours until applications started coming in. Out of all the people who applied for the project, it was obvious which were irrelevant and which were the most promising. This usually involved reading about each applicant's previous work, reviewing their feedback and ratings, as well as looking at their picture. You might say that deciding based on the applicant's picture is wrong, but it wasn't good looks I was after. I was looking for those applicants who made an effort to choose a good picture. Without putting in some thought into this seemingly minor detail, I was certain they were not going to go the extra mile for my project.
I ended up recruiting a very international team: two very different guys from South Africa (one a local and the other an expat from Asia), and two women, one American and one Belarusian living in the Czech Republic. 4 nationalities, 3 continents, 2 genders. If this isn't diverse, I don't know what is. Great vibes to begin with — seemed like I had myself an international marketing team!
Collaboration over Competition
All four of them seemed to be super enthusiastic about what we were doing, and showed great motivation to getting started. They had a million questions, which was a great sign for the type of people I was looking for – those who ask questions, rather than those who already know the answers.
I decided to try something new — schedule a meet-up via Skype; not with each person individually, but rather a join conference call with all four. It felt like a creative yet slightly risky idea, but it ended up miraculously proving itself worthwhile.
I was fearful that my hires would feel the need to compete against each other, but I discovered that competition was no longer in style. Instead, a terrific sense of camaraderie was forming between these four enthusiastic young professionals. We had a very emotional ninety-minute session, where they got each other pumped and fed each other questions and answers. Just the vibe I was hoping to find. What a great experience!
All that was left was for me to summarize the call and to tell them that they were all amazing. It seemed I had created my new reference group. I had enough marketing experience to identify each person's professionalism based on their questions and comments, and to realize that each person's knowledge complemented the others'.
Two useless plans and two valuable plans
After the call, my new hires had five days to get their plans ready and hand them over.
One of the South African guys ended up handing in a purely theoretical plan, devoid of any practical tips, dealing mainly with things such as the way the wind blows, and the meaning of Chinese characters. Reading it was an interesting experience.
Meanwhile the American lady handed in a very formal, almost academic, plan, that could well have passed for a college dissertation, explaining how to set up a strategy and marketing plan for a huge company (we're not quite there yet), while what I was looking for was a practical, hands-on, go-to market plan.
The second South African guy handed in a tedious 25-page document, ironically written about a platform designed to prevent me from having to read this much. The plan did have some useful tips, but they were few and far between. It was like sorting out the wheat of useful ideas from 98% of written chaff.
The final plan, written by the lady from Belarus, was perfect. A highly stylized seven-page document that really hit the bullseye. It was a precise strategic examination of the essence of the product and its challenges, coupled with a relevant mapping out of who the target demographic should be. She ended her plan with four chapters devoted to how to proceed further, including precise tips, even fiscal ones, in short and poignant paragraphs, just the way I prefer them. If this is what she could do over seven pages, I wonder how far we can steer this ship working together.
Added value of the process
This process yielded three types of added value. Firstly, I received an overview of the different ways in which the product can be operated, by mapping out which content types are the ones deemed most feasible and logical to work with. Secondly, I received several practical tips and plans which I could implement at once (some have already been integrated into the product).
But the third, most important and coolest added value I got was identifying which of the four hires was the one I wanted to continue working with. Who would have thought that I would add a representative from Belarus to our product's business development team?
Welcome on board, Polina.
Let's make magic happen.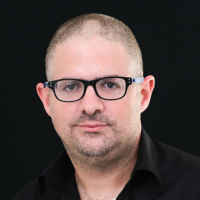 Tal Florentin
Founder @ Summurai
Florentin, a UX specialist, award winner, speaker and author, has founded Summurai to help busy professionals know more with less efforts and turn audio into a game changer in the communication between businesses and their customers.
Add Playter to your blog
and turn visitors into leads.
Let your visitors listen to your content
Recent posts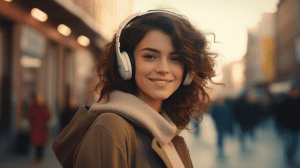 How to turn your blog posts into audio and load them to the leading podcast platforms